Audio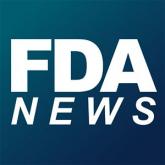 Author:

Reuters Staff
The agency denied the company's request to sell flavored products for failing to demonstrate they would appropriately protect public health.
Latest News
Author:

Reuters Staff
Babies using pacifiers cleaned with chemical sanitizers at 6 months of age had more than three times greater odds of developing food allergy at 1...
Conference Coverage
Author:

Hasan Mahbouba, MPharm
Children with a hematologic malignancy had a higher prevalence of CDI.
Daily News Podcast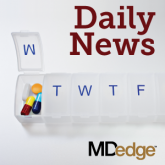 Amlodipine may be preferable for lowering blood pressure in black patients.
Daily News Podcast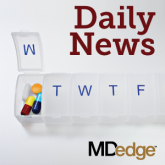 A smartwatch-based algorithm showed 84% positive predictive value for atrial fibrillation.
Daily News Podcast
Overall match numbers are up, but some numbers cause concern.
Daily News Podcast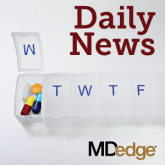 And doctors' prior authorization burden is increasing.
Daily News Podcast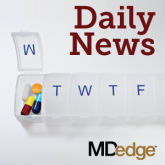 MI and strokes spike during the 30-day period following cancer diagnosis.
Daily News Podcast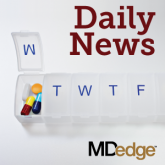 Measles has now been confirmed in a dozen states.
Daily News Podcast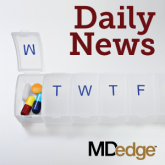 Toxins that are dangerous for the heart may hurt hookah smokers.
Pages